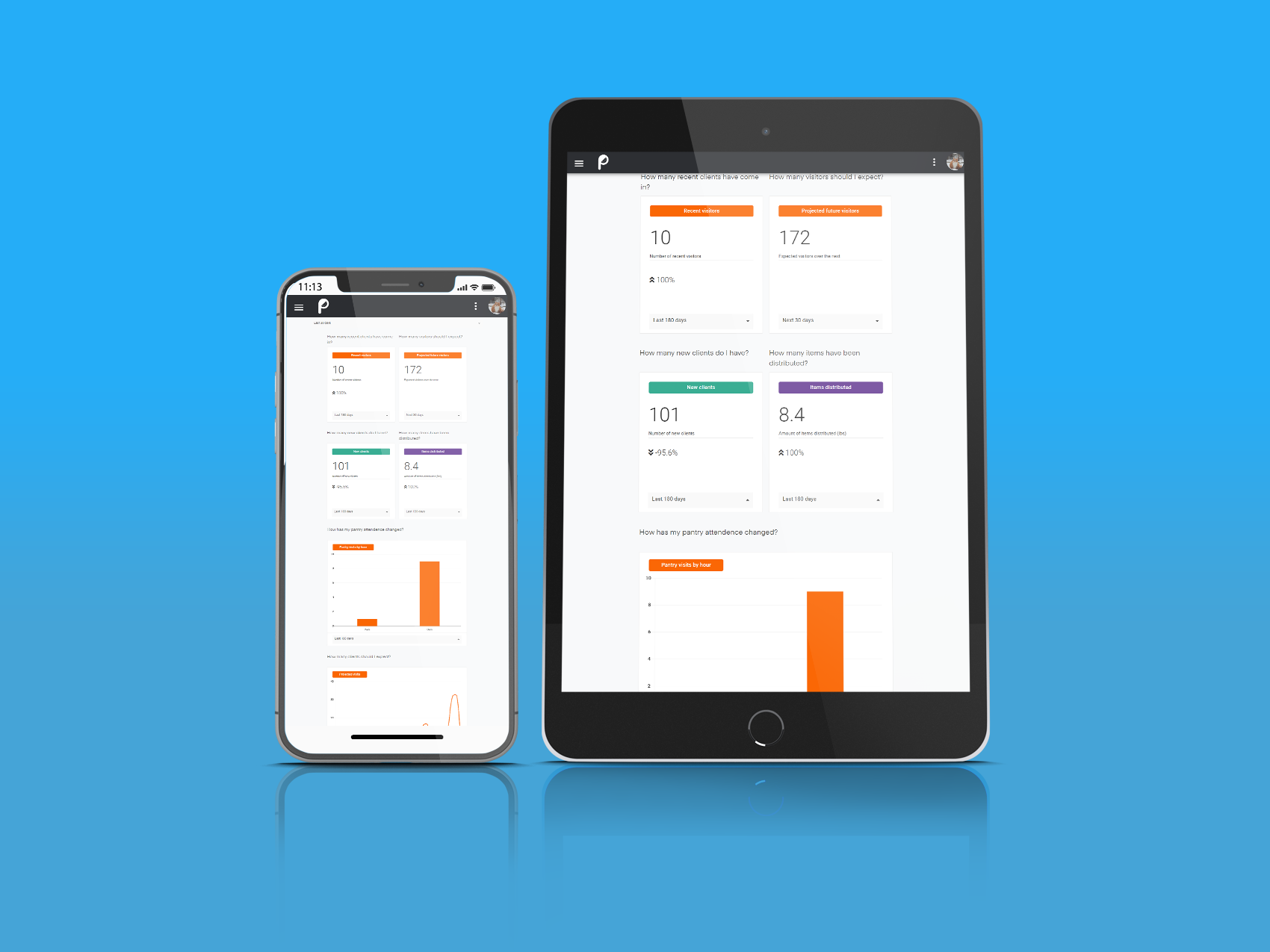 Mobile Ready — Access your pantry on the go on any device.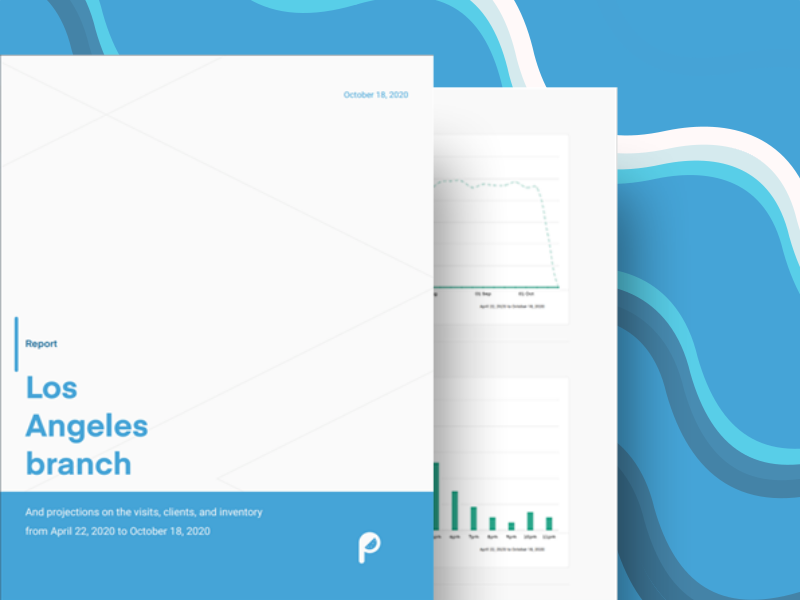 PDF Reports — Export PDF reports to get an overhead view of your pantry.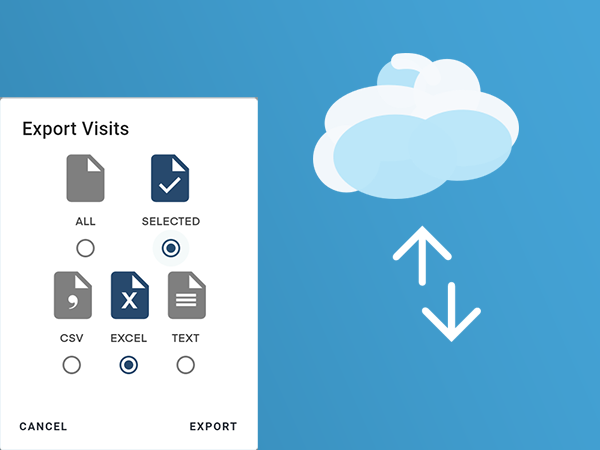 Import new data and export your data anywhere you need in moments.
1. Build your team
Invite your admins, team members, and volunteers to help you manage your food program.
2. Add clients
Manage clients and inventory with customizable intake forms that can comply to all governmental or grant program requirements.
3. Multiple visitors
Track multiple visitors at once saving your tons of time during intake.
4. Create packages
Group inventory into packages and meals for one click inventory management when distributing to clients.
5. See results
Gain insights into your food program with Pantri's machine learning powered analytics dashboard.
Kick off with the basics
Setup your pantry painlessly in mere minutes. We've built our systems to be simple and effective, giving you the tools to easily control staff privileges, sensitive information, and reporting data.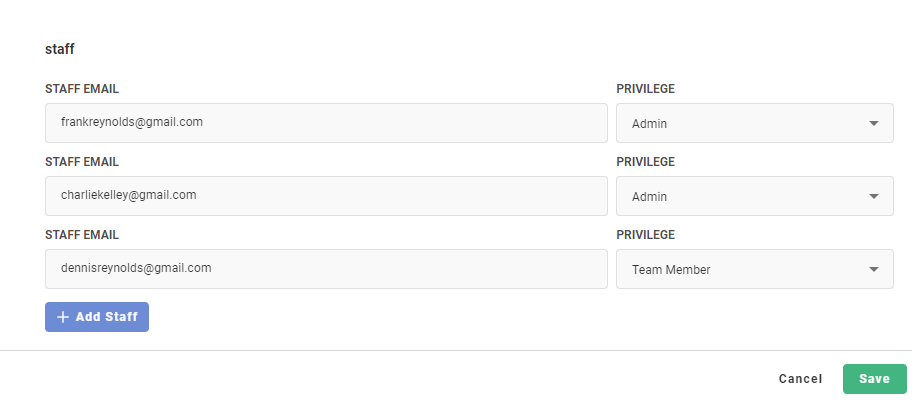 Build your team
Utilize Pantri's system of volunteer and user access levels to make sure each task is performed by the right person.
Schedule events and track hours
Create events with miniumum access levels and custom recurrences such as every 2nd Saturday, as well as log and track staff hours in our new calendar.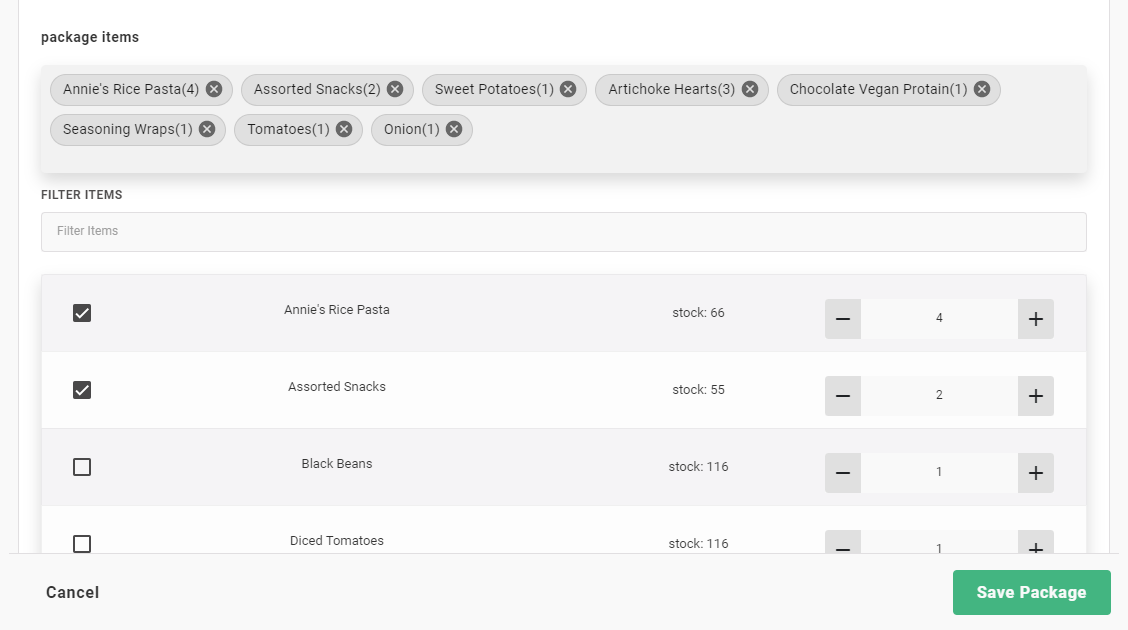 Think packages, not items
Whether you are giving out ten items or fifty, using our package features allows for consistent and scaleable client checkouts.
Painless inventory tracking
We've made inventory tracking easy by allowing negative values in the event that the inventory isnt updated immediately.
Powerful package features
Group inventory into packages and meals for one click inventory management when distributing to clients.
Nutritional guidelines
Detail any important item information you need in the item forms such as allergens present, caloric information, food group, and weight.
Dynamically build your forms
Meet any grant requirements you need with our fully customizable inventory and client fields, allowing you to add any unique fields for reporting.
Work better, easier
Tracking visiting clients effortlessly, whether its one visitor or one hundred, be done in moments.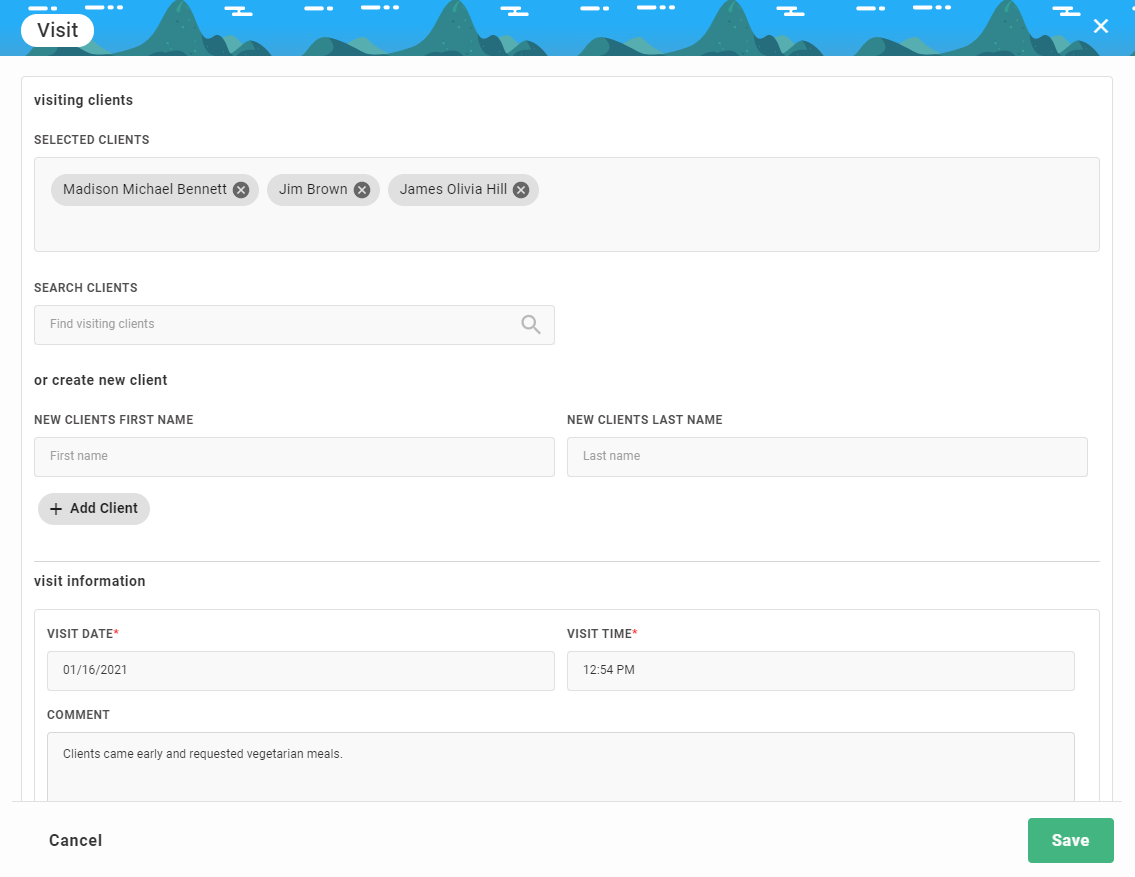 Save time with our features
Beat the rush, our tool allows you to track multiple visitors within the same form to give you a headstart.
Smooth workflow
Run into a new client who needs to be added while recording visitors? You can add them in just a few clicks without breaking your workflow.
Gain insights from your data.
Key into the finer points of your pantry with our simple, yet powerful dashboard. Get fast answers to questions about your food programs data.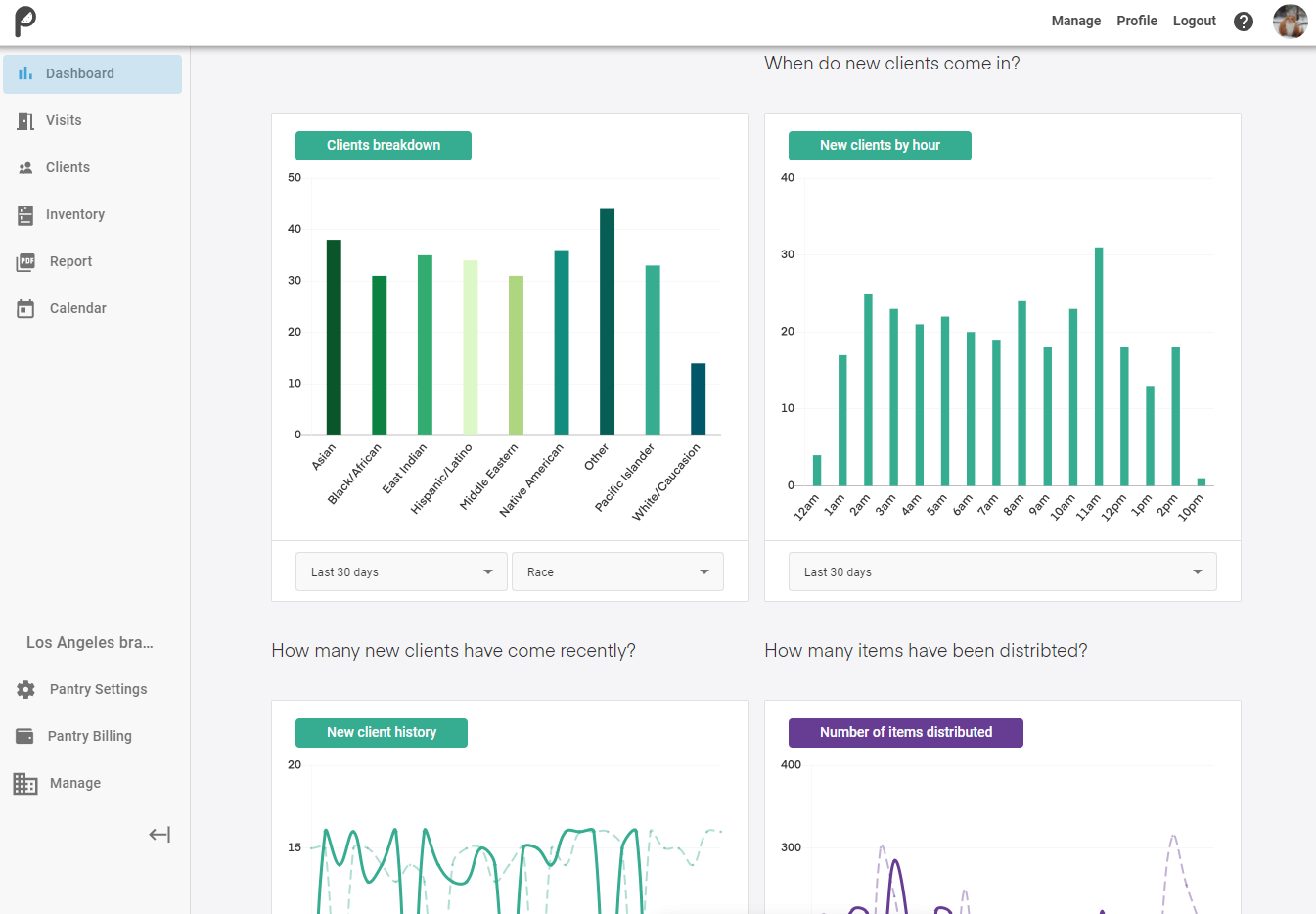 Change intervals on trends
Be prepared by looking at your daily, monthly, and yearly trends by interacting with our custom date ranges on each graph.
Plan for the future with our forecasting
Pantri uses statistics and machine learning to learn from the trends of your pantry giving you forecasting on client turnout for the next 30 days.
Explore your insights with our PDF reports
Glimpse into your insights and keep key supporters informed by taking advantage of our dynamic PDF reports allowing you to select which graphs to include.
Choose which data to track
Customization matters, our tool makes it easy to get analytics reporting on any custom field for a tailored dashboard.
Choose the right plan for you.
Team Size
Unlimited
Unlimited
Inventory Management
Client Management
Client Visits Management
Pantri Analytics
Pantri Forecasting
Ongoing Support
Ongoing Support
Calendar and Hours Tracking
Calendar and Hours Tracking
Comprehensive PDF reporting
Comprehensive PDF reporting
Multi Pantry Organization pricing
We'll work with you to create plan and price that works best for your organization.